After much research I've decided to make myself a begins suit. Here's what I put together. Most of the parts of this suit were made by other costumers.
Body amour by Bob Dullam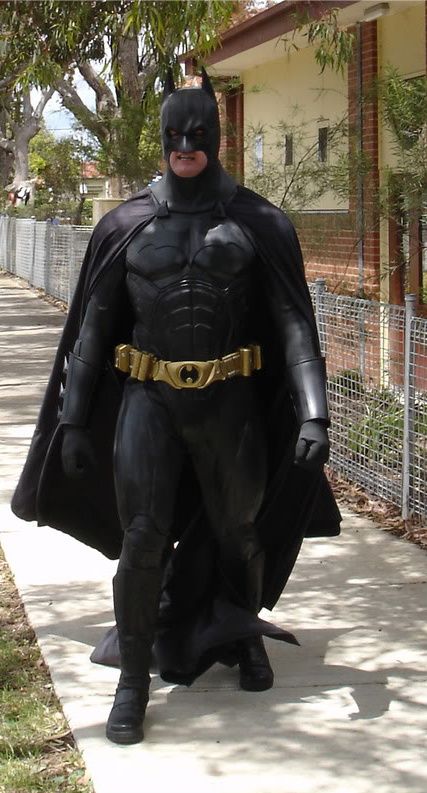 The pictures below show my updated gauntlets I recently purchased. I milled the fins and cast them in Urethane so
they're not so dangerous.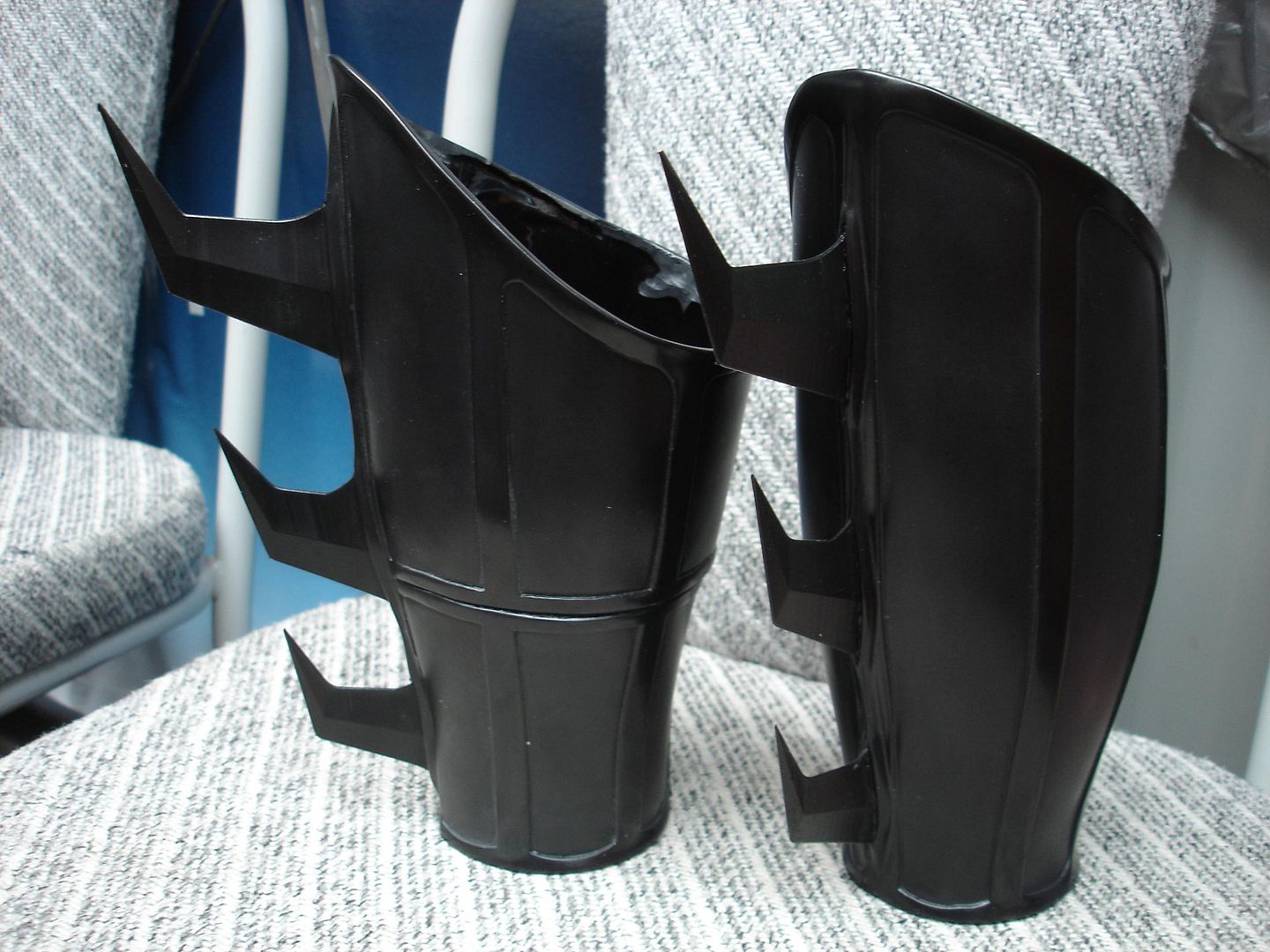 The Belt was cut on CNC and molded in Urethane.
Removable accessories
The boots were made by a local cobbler. Made to fit!!! Brilliant boots!! Soles and pattern leather was imported.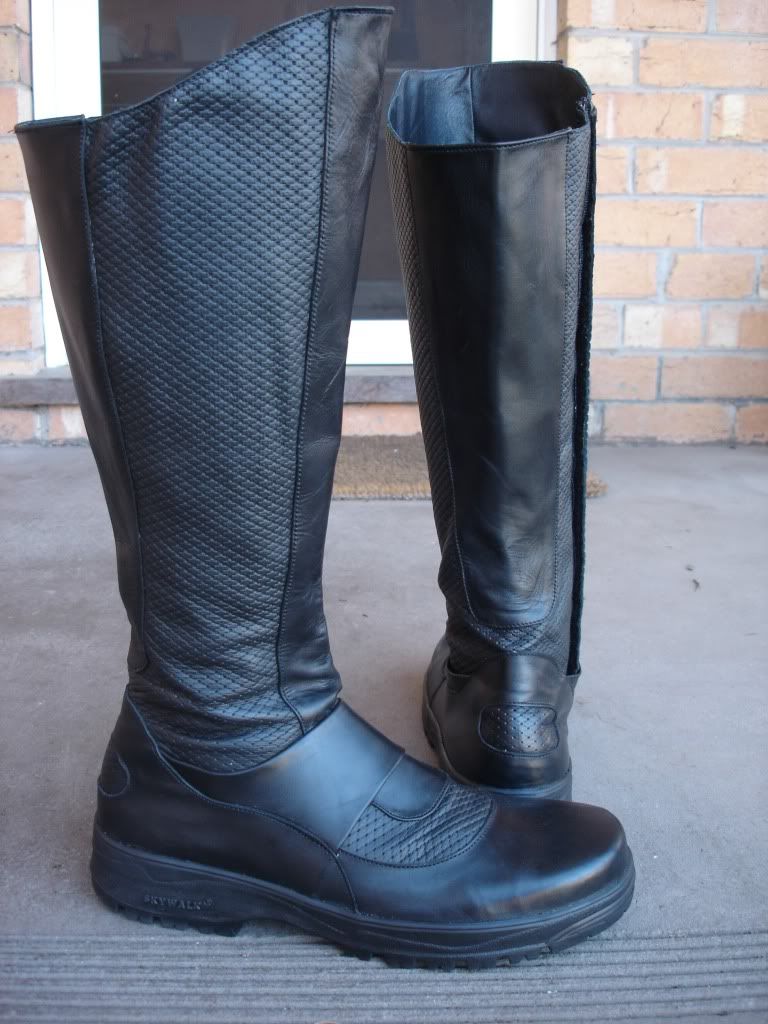 Suit complete at a costume party.