This Urethane Webbing Suit is the Deluxe Black Spidey Suit. The webbing is stretchy and glued onto the lycra.
These Suits take A LOT of patience to make. They also require a fair bit of maintenance as the webbing will come un-glued
from the lycra with all the stretching that occurs when putting on and taking off the suit.
Here some pics of a suit I've made.
Suit under construction.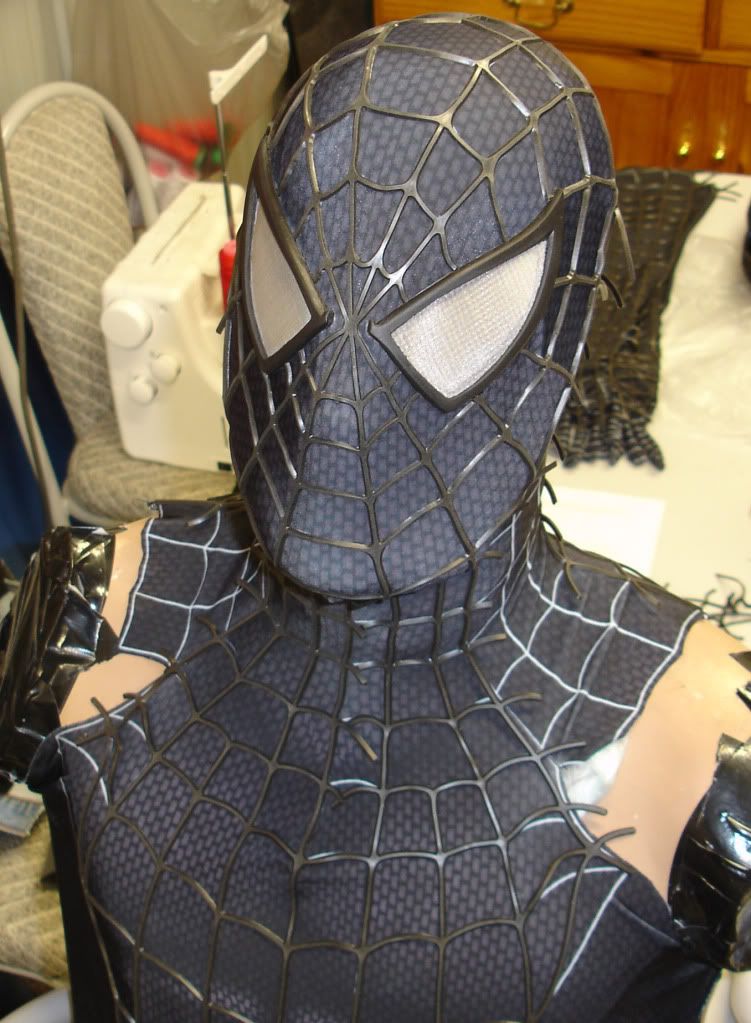 Finished Suit on mannequin.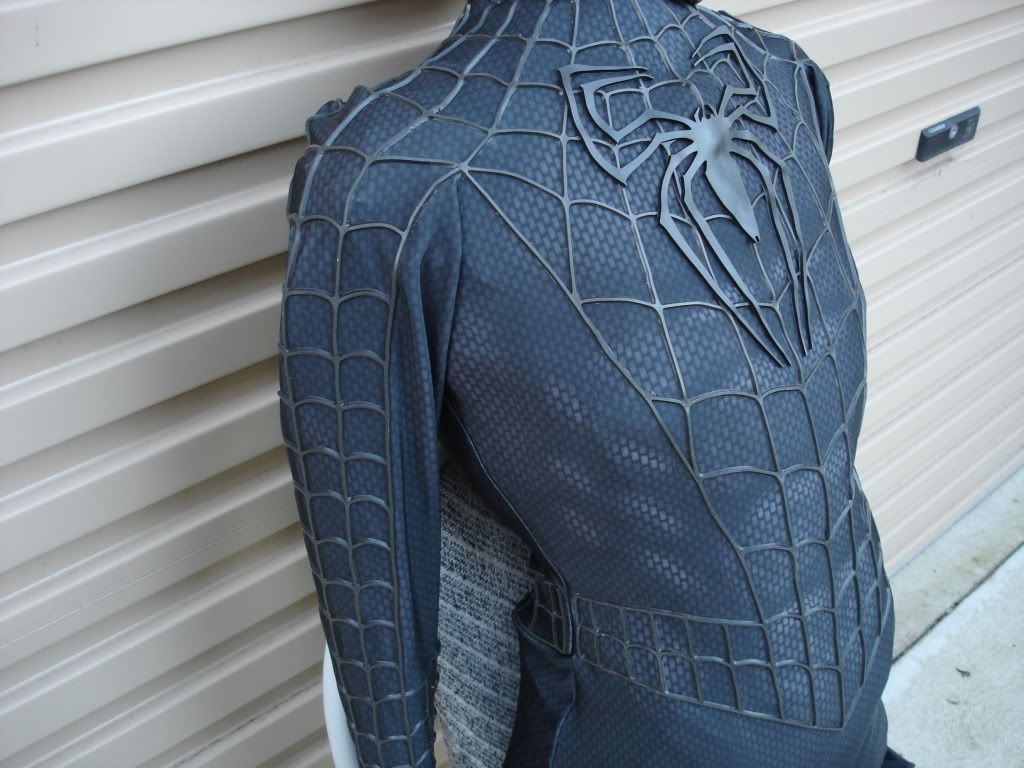 This suit was constructed as a one piece costume with the mask attached.