The Dark Knight Suit
I thought I'd have a go at making a TDK suit with the help of a fellow costumer. So here's how it developed.
The belt was milled from my CAD drawing.
Back belt cover plate.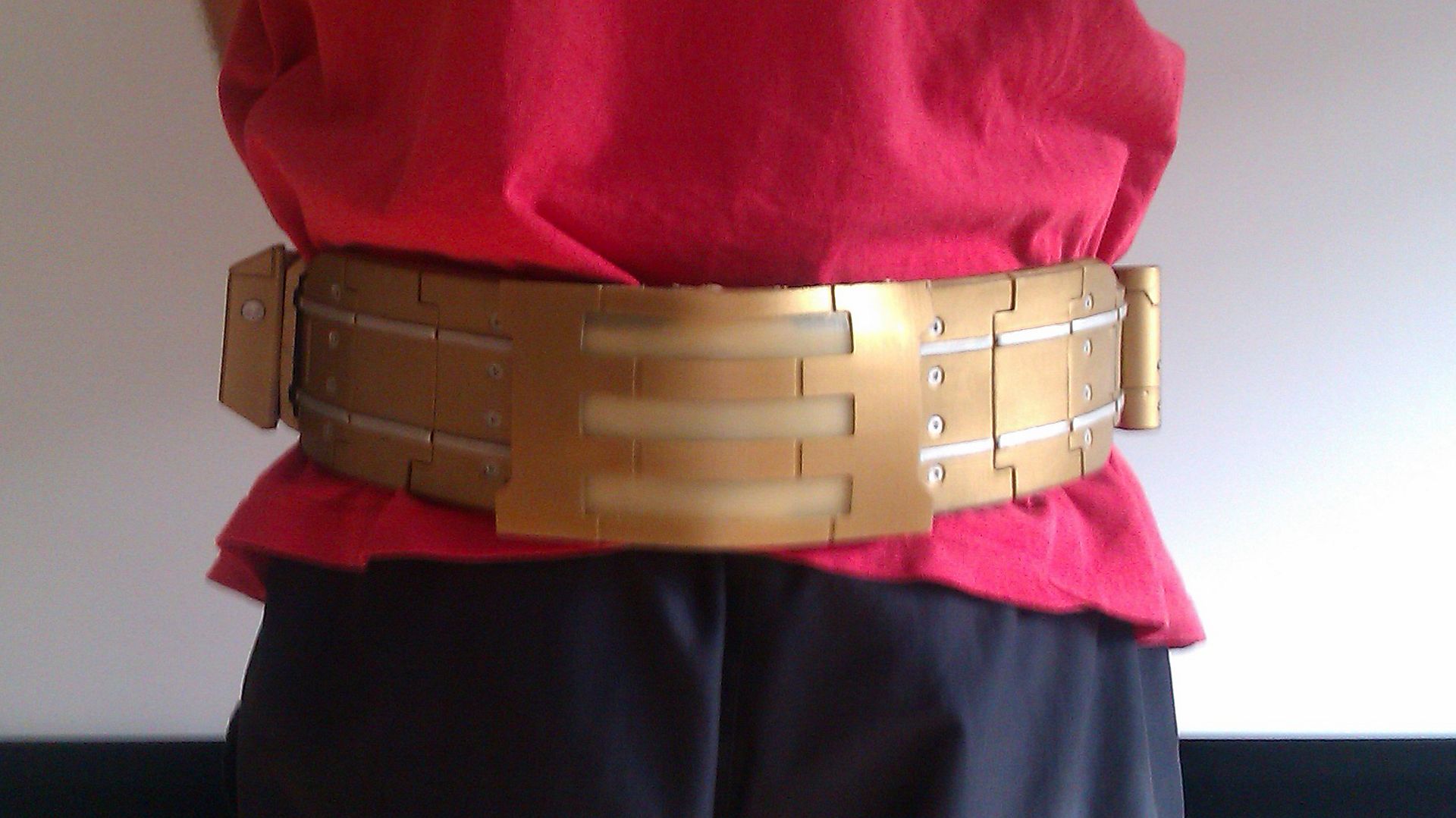 Pictured below is a Cowl and a hood and Neck parts cast in Urethane and attached to hood.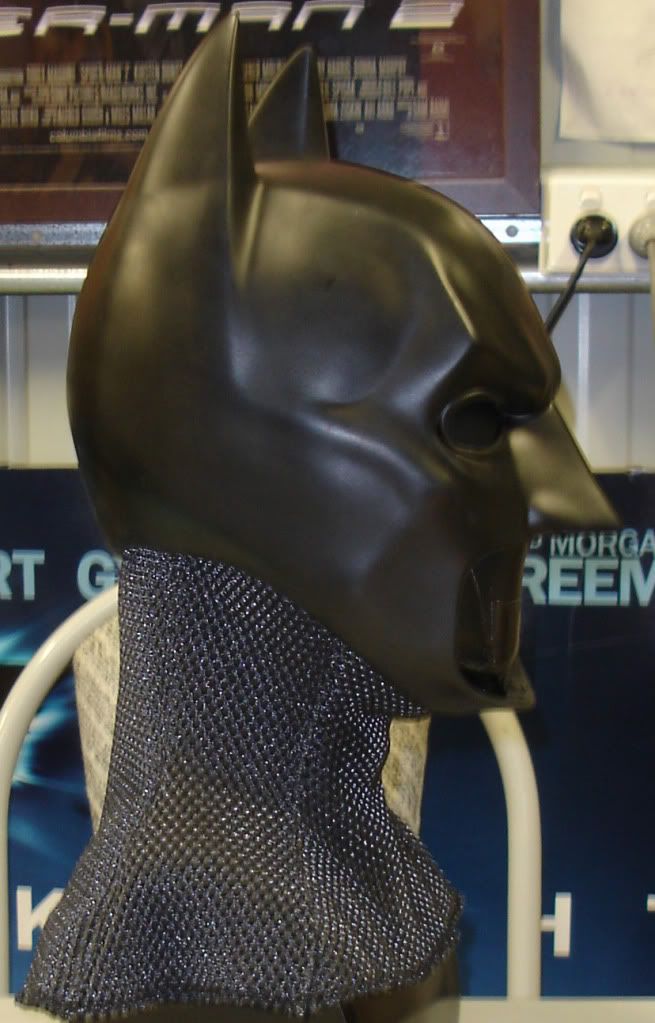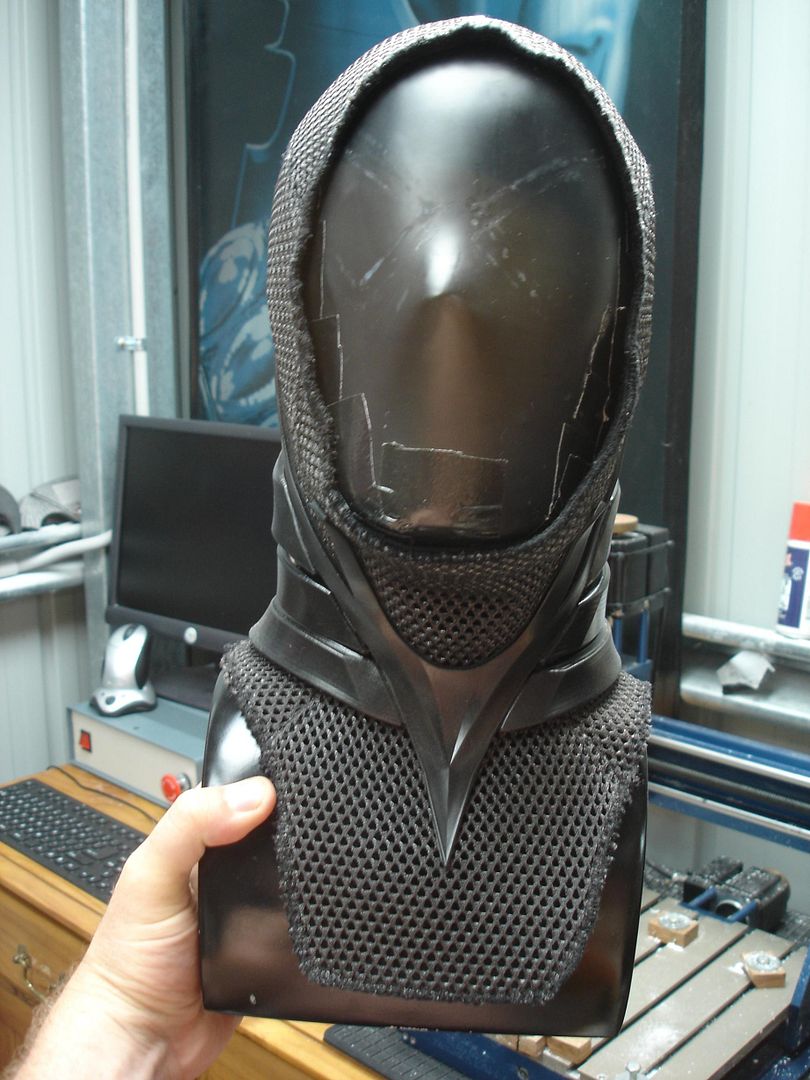 CAD drawing of neck parts before milling.
The leg armour prior to gluing..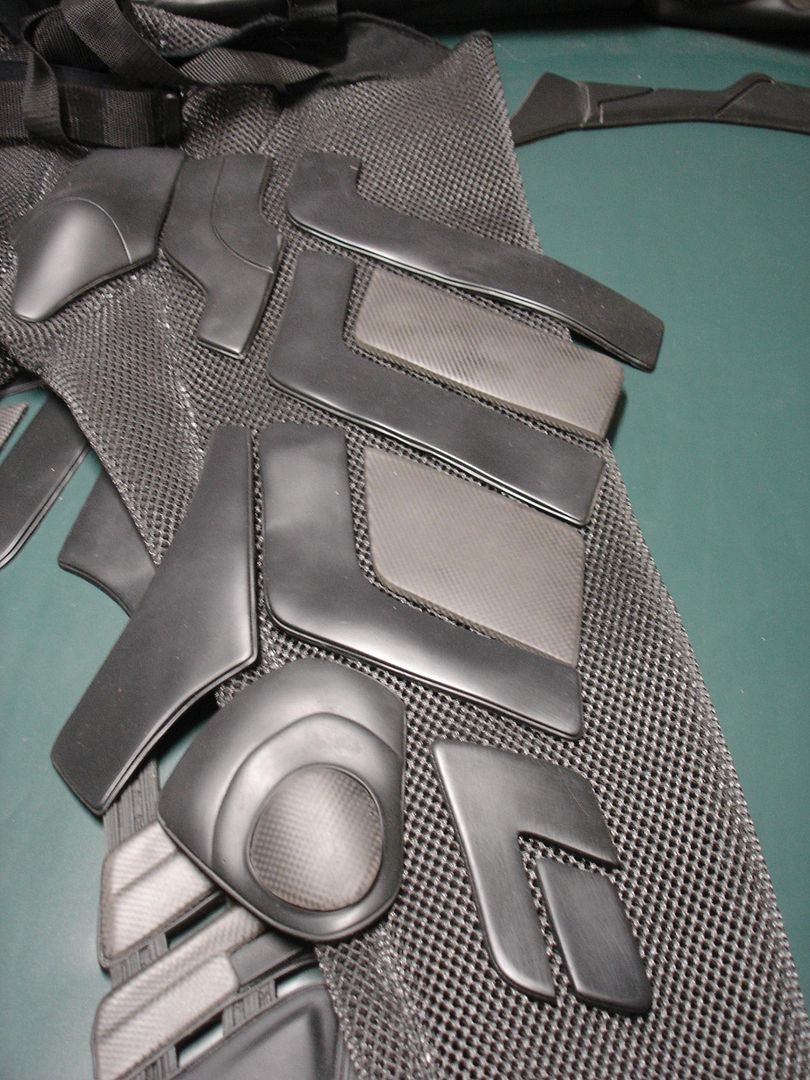 Milling clear urethane / carbon fiber arm insert.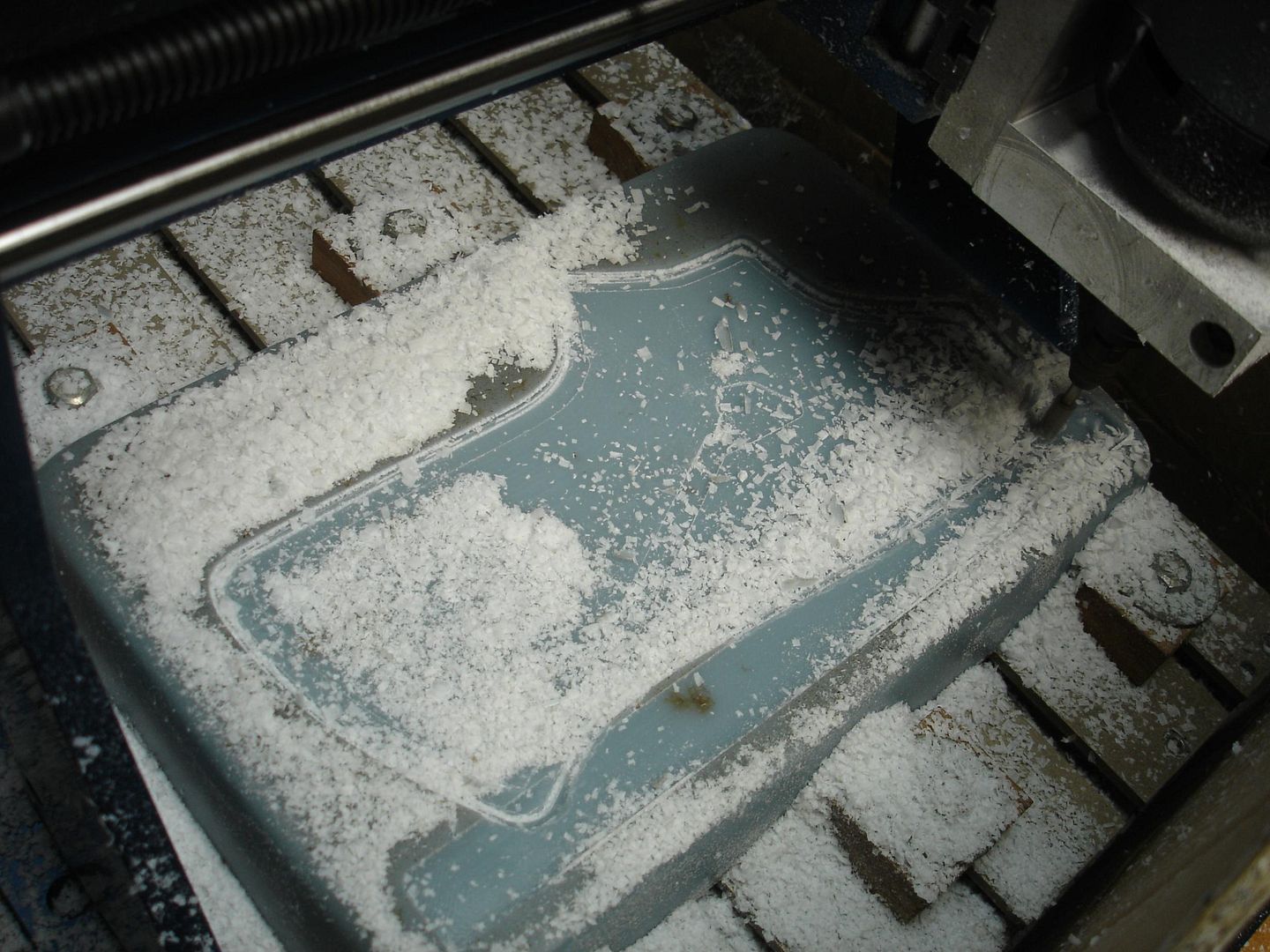 Glued armour to one leg and completed suit.
Armageddon 2012
Armageddon 2013
Wearing a UD replicas TDK back pack.
Note : This suit is not for sale and is the only suit I am making. Please do not contact me requesting
a TDK suit. I am NOT making another.
Some more pics. I purchased some boots and gloves from UD Replicas. I'll use my current boots on my Begins display.