The Scarlet Suit.
This suit I've been slowly working on for a while now. Here's a photo of the colour test print.
This suit needed a new set of eye frames. So this is what I've come up with. Shows the finished mask.
Belt buckle I've milled. It's cast in Urethane.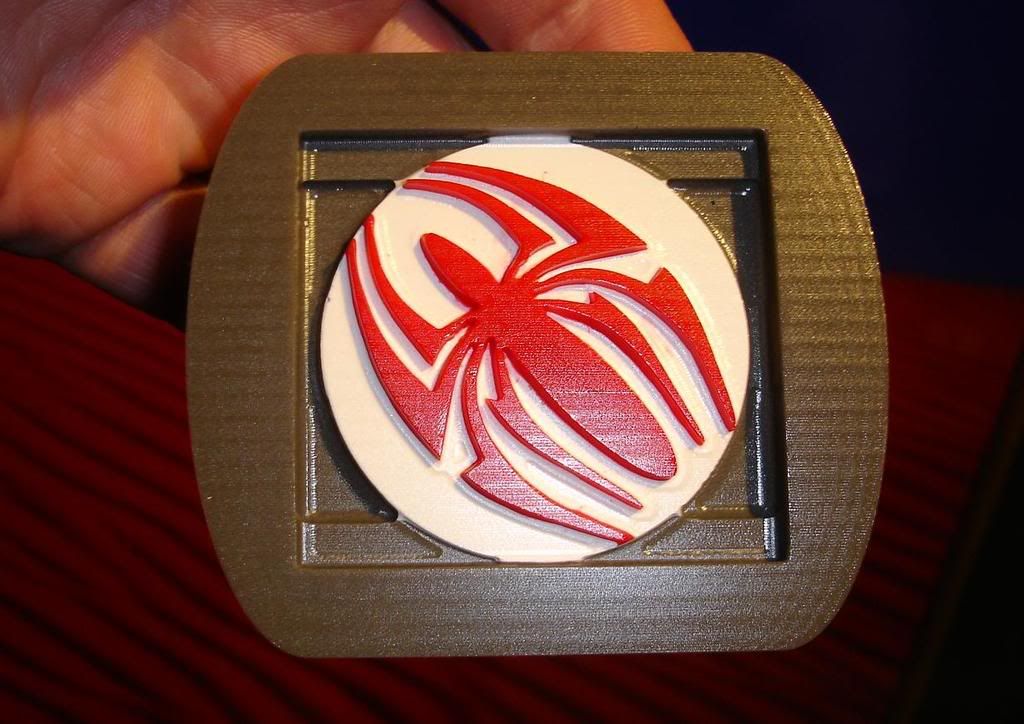 Some BIG spiders. I just placed them on my t-shirt to give scale. I'm 6 foot, 200lbs.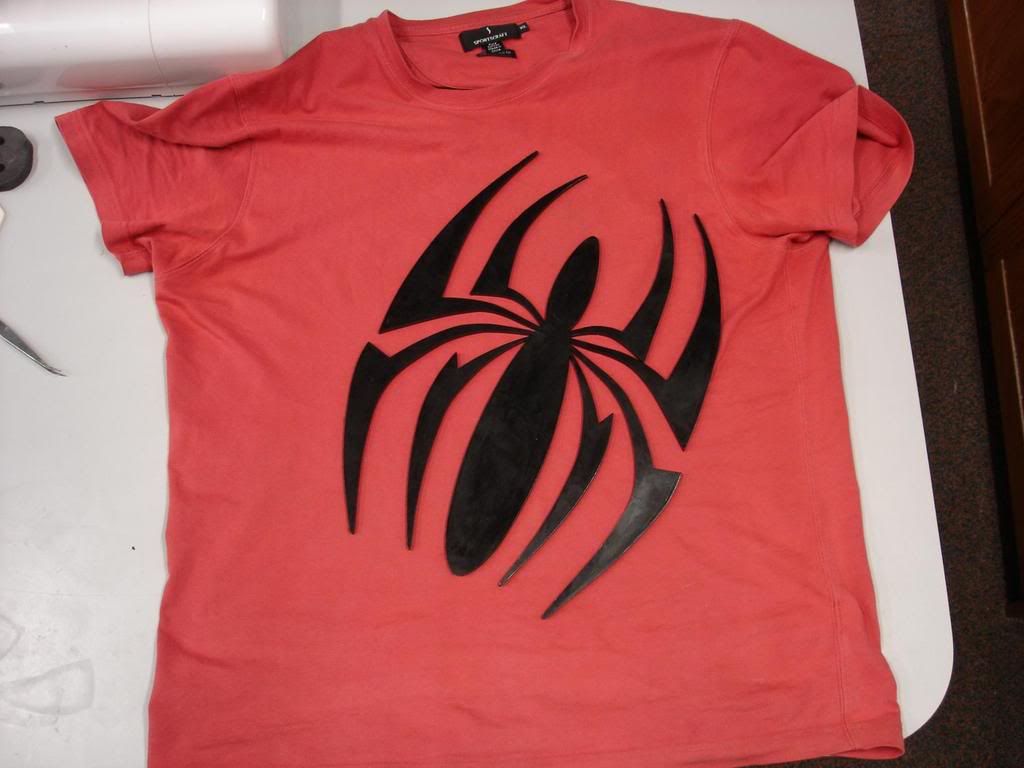 The Finished Suit. I didn't make the wrist / belt cylinders, leather belt or hoodie.