Below are pictures of my Urethane spiders.
If you're interested in a spider they're $30US each plus $7 shipping. All items
on my website are made to order. Spiders generally take three days to make.
Item 16: Rami Style Back Spider $30US
Item 17: Rami Style Chest Spider $30US

Spiders for my black suit.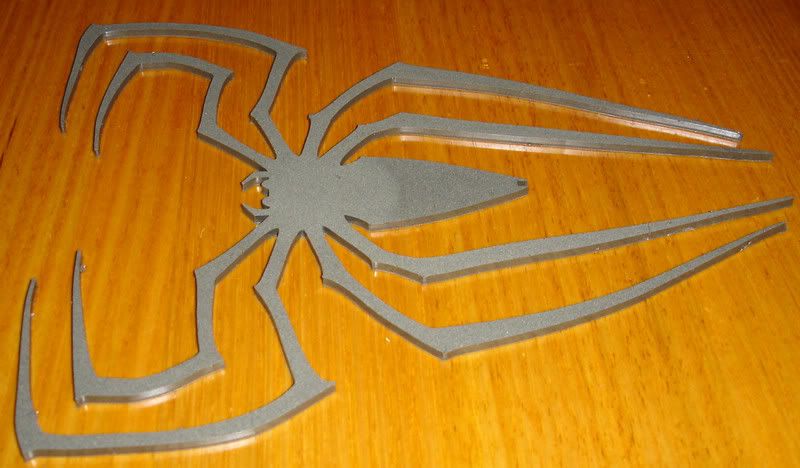 Front and back spider 1 side by side. This back spider is simply a larger version of the chest spider.
This is back spider 2. I decided to create another back spider for my black suit. I've taken the body of the red spider and used the legs of the black suit chest spider. Also made the legs a little thicker. This fills the large space on the back a little better.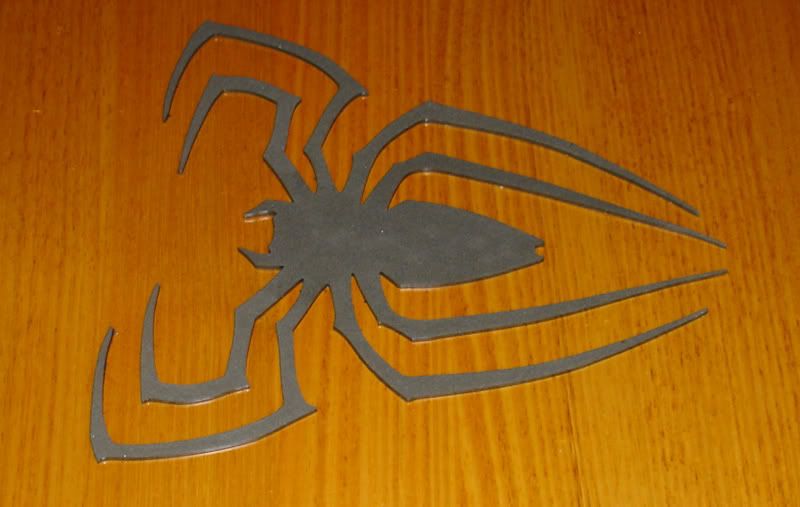 Both chest spiders side by side.