Below are pictures of my Urethane spiders. I recently had some molds laser cut so I could cast my own spiders. I'm very happy with results.
If you're interested in a spider, send me an email.
Spiders for my black suit.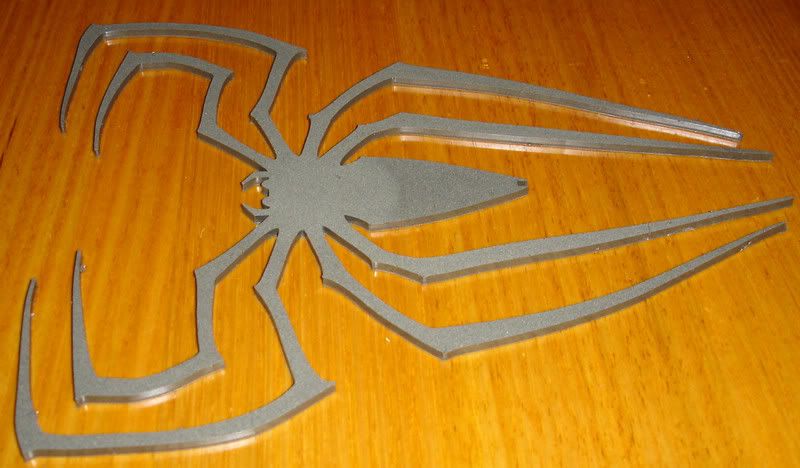 Front and back spider 1 side by side. This back spider is simply a larger version of the chest spider.
This is back spider 2. I decided to create another back spider for my black suit. I've taken the body of the red spider and used the legs of the black suit chest spider. Also made the legs a little thicker. This fills the large space on the back a little better.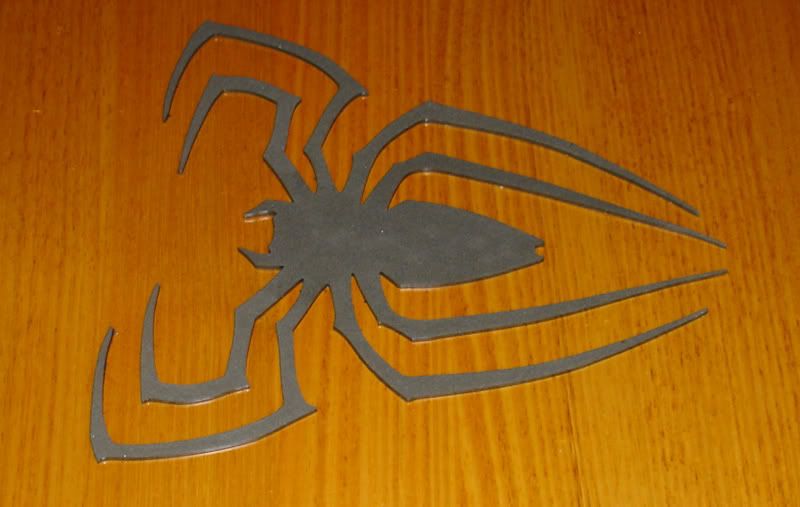 Both chest spiders side by side.