Below are pictures of my spidey4fun black suit. Its a suit based on the original with printed webbing and spiders.
With Grey webbing and Urethane Spiders. When I make suits with urethane spiders I don't have the spiders printed.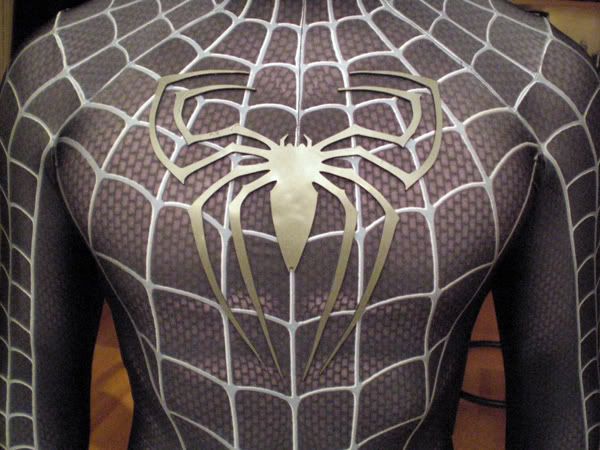 The style of spiders used on this suit were based on the spiders from the red/blue suit but were cast in a dark grey colour.
At a Comic Expo and thought I'd wear a black spidey4fun top. It was put together in about 4 hours using a second quality print (faded) and spider (blotches)
but with good chest webbing. I only applied the chest webbing.