Below are pictures of my spidey4fun red/blue suit.
This picture shows the spidey4fun red/blue suit with printed spiders and printed black/grey webbing.
This suit has a comic look set of Urethane frames.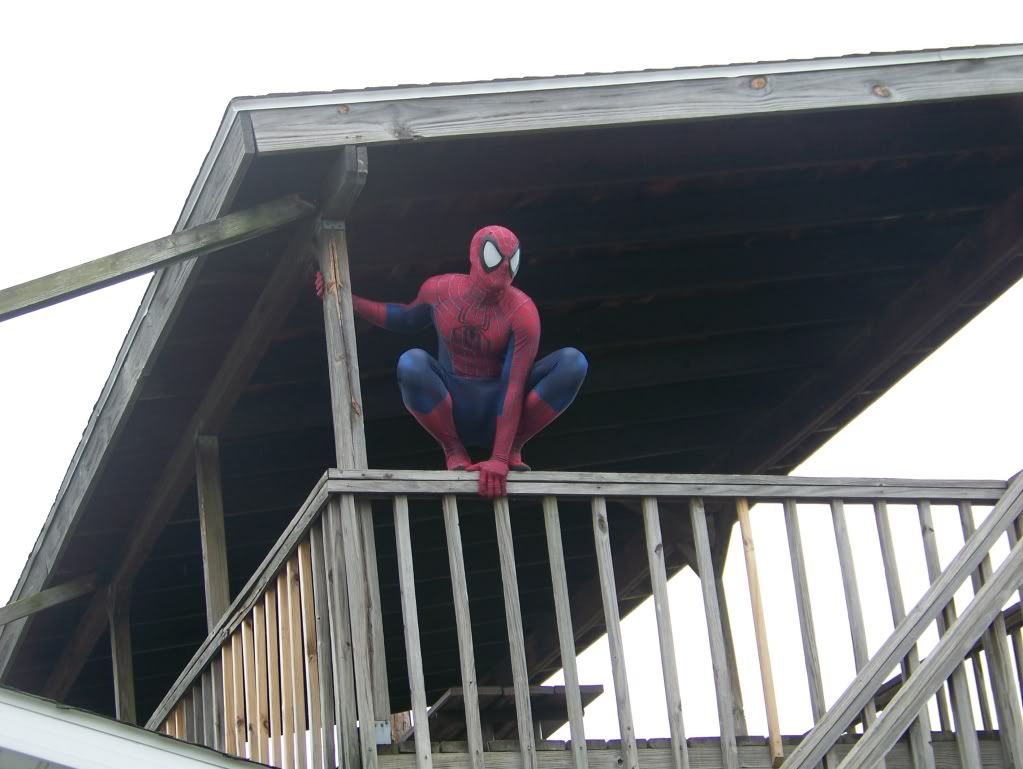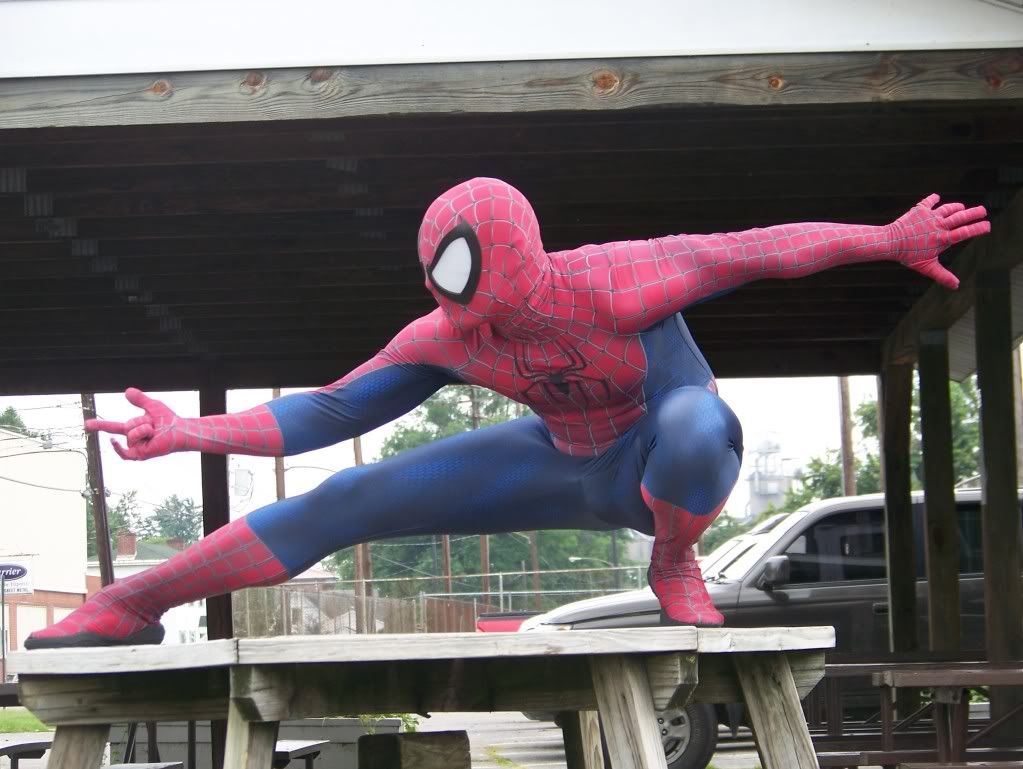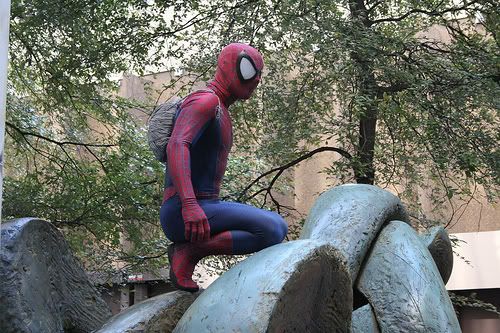 This picture (Natural lighting) shows the attached mask with an air brushed style of mesh with frames.
The entire suit is 1 piece.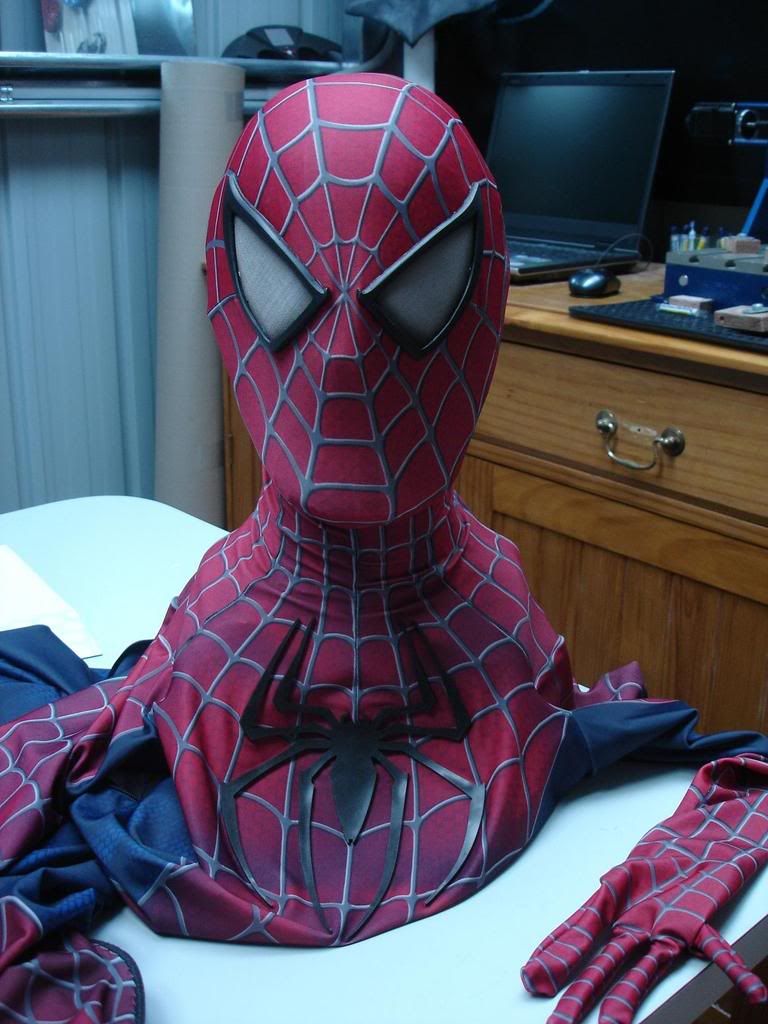 The suit below is a 2 piece suit as it has a separate mask.