Here's a picture of my Ultimate Spidey4fun suit.
This suit was made with muscle shading and printed webbing. The spiders are made of urethane and attached with glue.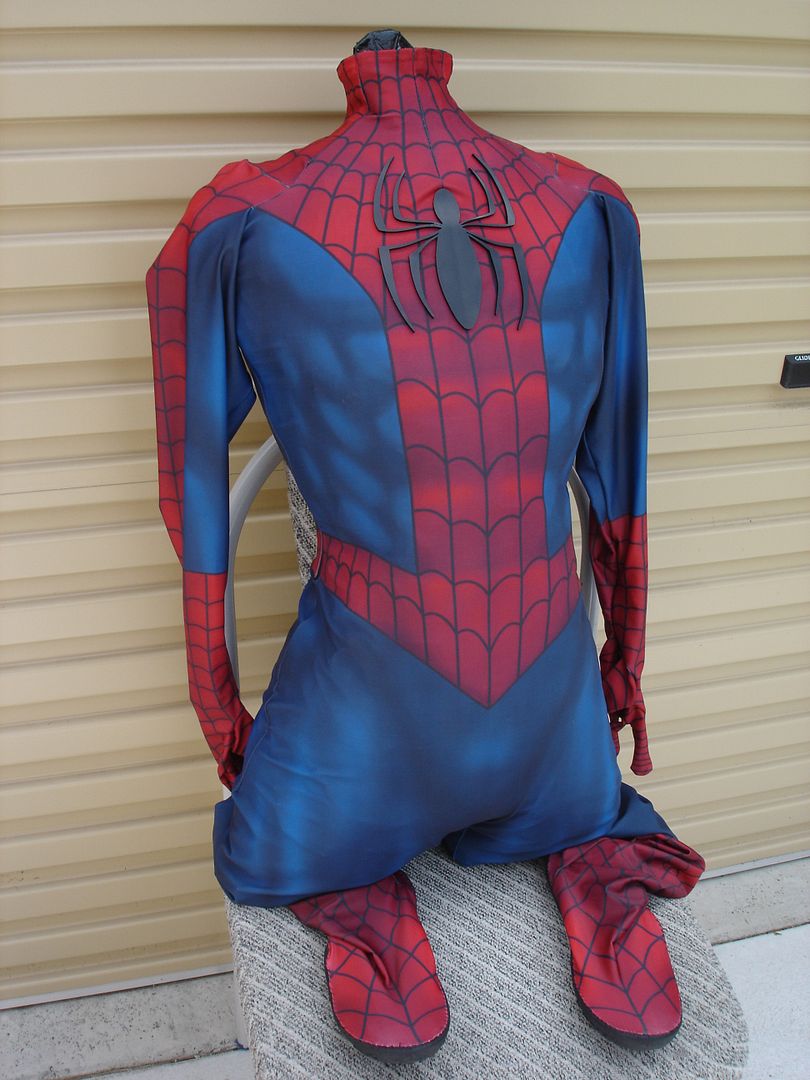 Same suit from the back.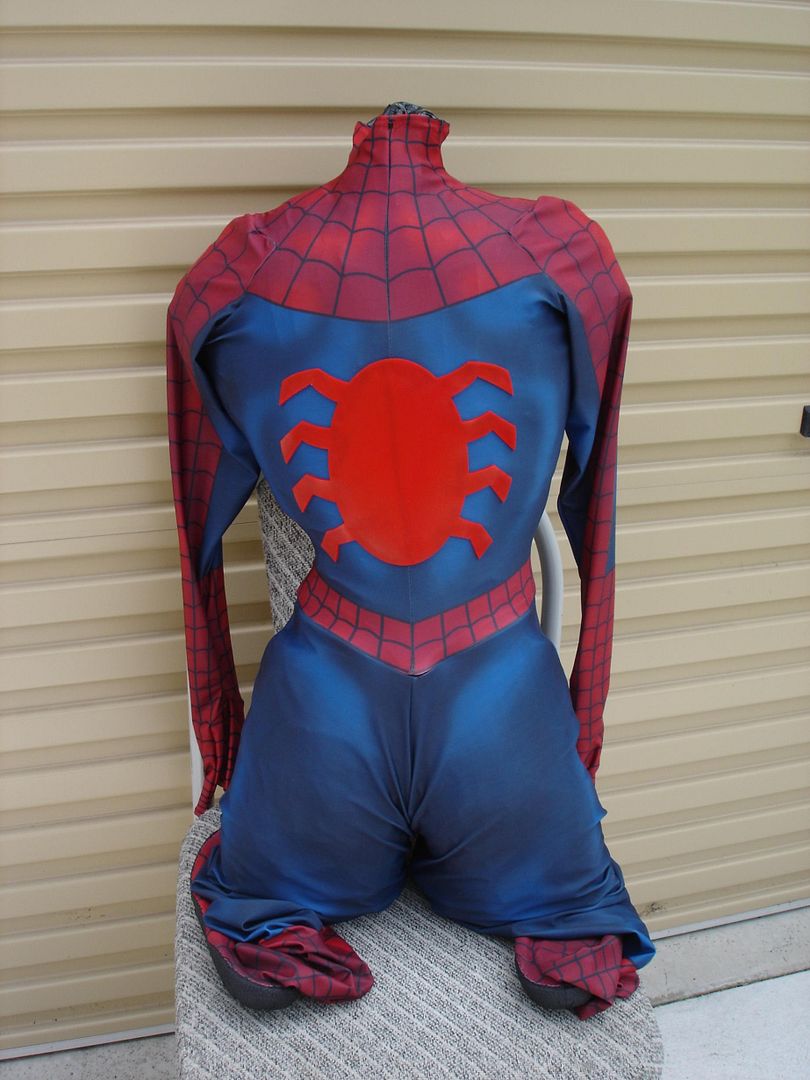 I could make this suit with the brick pattern however thought the plain suit with muscle definition would look best.
Here's a fun picture... Spidey's been busy. :)
The suit could be completed with any style of frames but I think Comic style A frames look best.
Or perhaps Comic Style C frames for smaller frames.